Boy! If looks could kill, I would be dead over and over again looking at this car. It is simply stunning. No wait, that's not adequate enough. You know there are good looking cars, then there are the stunners and then there are Lamborghinis, but on top of all of it is Bugatti's latest creation the Bugatti Centodeici.
Before I say anything else I need to some justice to how the car looks. It is out worldly! It is the picture perfect poster car. I would kill to simply have a poster of it hanging in my bedroom, that's how good it looks.
Lamborghini makes some of the best looking cars in the world. Especially with its badass profiling and intimidating looks. I never thought any company could top them in making such poster worthy cars, least of all Bugatti. But they have and I say this again, the word stunning is an understatement, it is simply Phenomenal.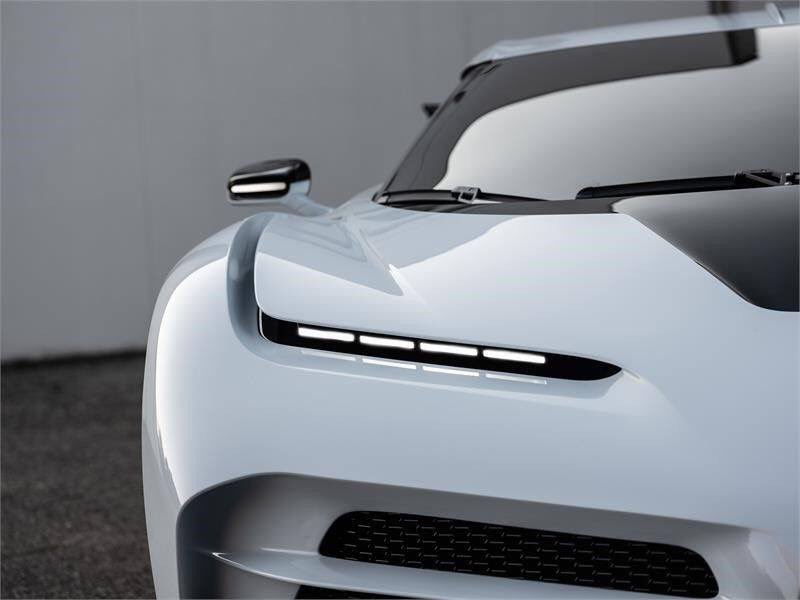 Homage to an Icon
Costing nearly $9 million a car, it is homage payed by Bugatti to a car of their yester years, the iconic EB110. Created and designed by Carlo Gandini, another icon, the EB110 was created in the early 1990's to revive the Bugatti brand.
The car was made in Italy's famous Northern Motor Valley, the home of Lamborghinis, Ferarris and Maseratis. While the idea failed and Bugatti soon went bankrupt, the EB110 still remains one of the best supercars ever made and this includes Mclaren's iconic Mclaren F1. Another interesting note, Gandini was also the very same man who designed the Lamborghini Countach.
As Bugatti as it can get
I have been going on and on about its history and looks that I have barely mentioned anything about the car itself. The Centodeici comes with Bugatti's very own and famous 16 cylinder engine, the very same one that powers its Chiron and Divo.
The engine produces around 1600 horse power, a hundred more than the Chiron and weighs less than it too. It goes from zero to sixty in around 2.4 seconds with a top speed that is limited to 236 miles an hour, a tad lower than the Chiron.
The wedge shaped design of the Centodeici is reminiscent of the EB110 and is vaguely similar to Lamborghinis design of its latest cars. "Transporting this classic look into the new millennium without copying it was technically complex, to say the least," said Bugatti designer Achim Anscheidt.
All of the ten cars have already been sold and if you are looking to buy one from the guys who have already bought, I would imagine it would be nigh impossible. If you do convince them somehow to part with the most brilliant looking car in the world, I predict it would cost way more than the $9 million it does now.